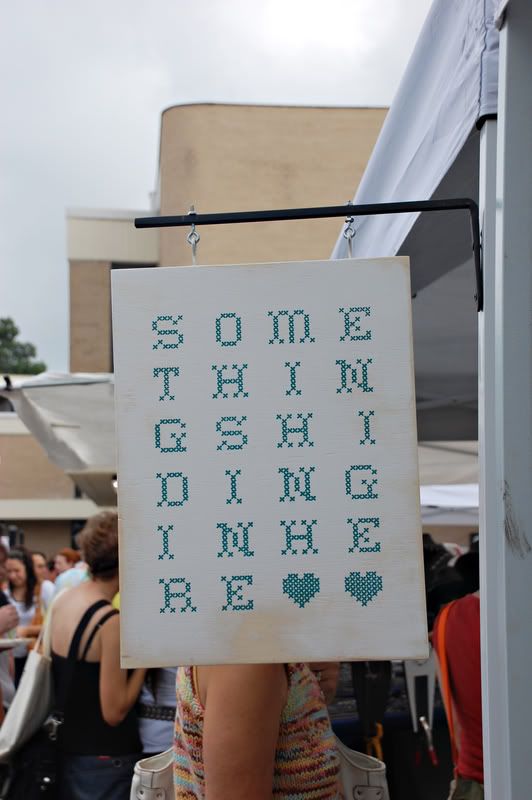 I'm so excited about this week's collection. I actually had the chance to meet the beautiful minds behind
Something's hiding in here
, over the weekend at
Crafty
. Not only are they brilliantly talented and creative ... but they are such sweethearts!!!
Shauna & Stephen's kindness made my day by giving me a little unexpected freebie at the show and as soon as I had the time to, I shot them an email over at
their amazing blog
to let them know how much I appreciated their generosity and kindess. If you haven't seen their stuff I suggest you visit
their shop
and
blog
pronto!!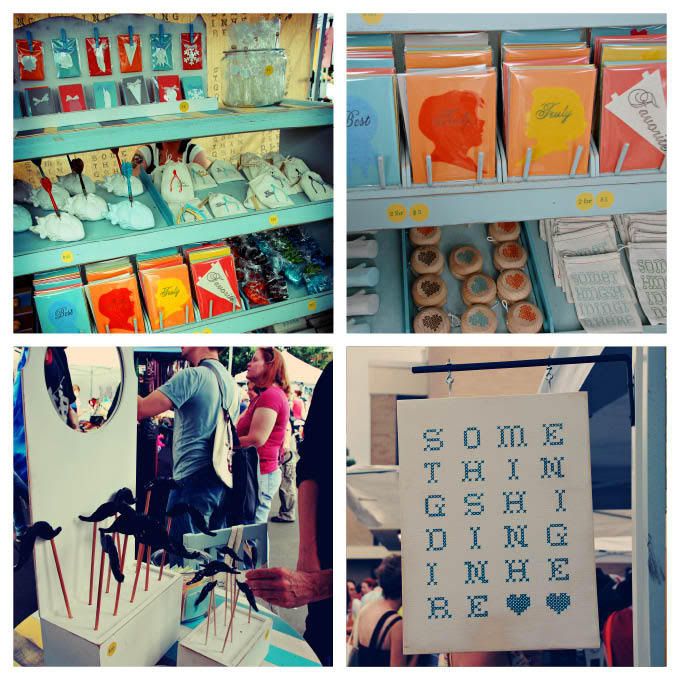 As you can see their products are too cute for words and I love their muted
color pallet as well as their Gocco printed totes, bags, and signs.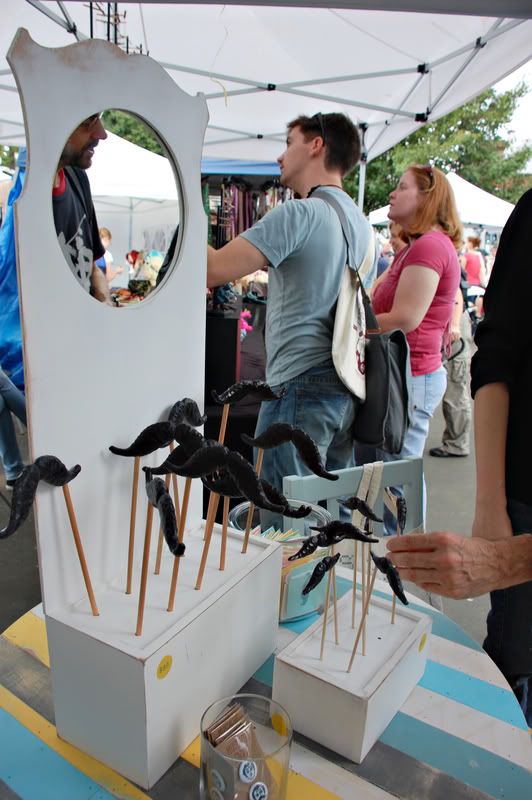 One of my favorite finds at their booth were their mustache products.
Looking for a "costume on a stick?"
Grab a Mustache
of your own.
What a fun idea.
Also, have you heard of the window project:
Your Message Here
?
Shauna & Stephen are the genius behind this window installation at
Urban
.

Meet Stephen & Shauna!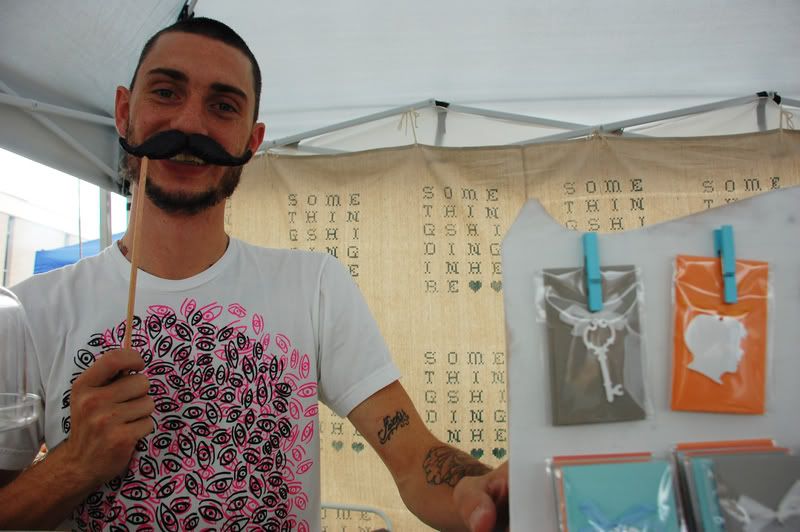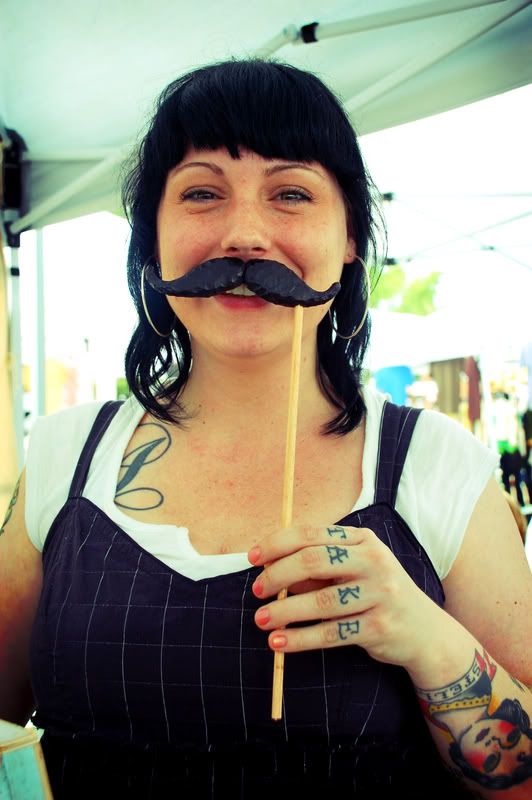 They both look great in with a mustache don't you think?
Shauna & Stephen, You both rock !!!
Stay posted because
Rini & Faith
is taking on another of many projects
and will be starting a new mini interview series with other Etsyian &
Artists a like ... Shauna & Stephen's interview will be up in a few days.